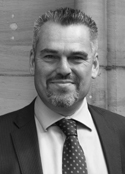 Why Buss Murton?
Andrew Linton
Managing Partner
"Relationships underpin everything we do, whether you need our advice as an individual or as a business."
We provide expertise, solutions and a comprehensive service
You can be confident that your personal and business legal affairs are in the hands of an experienced team who will work with you to achieve the best possible outcome.
We value relationships, people and community
Relationships are at the heart of everything we do, whether working with our clients to understand their needs or supporting local businesses in the communities we have been proud to serve for more than 300 years. We value our relationships with our employees, working with them to realise their potential and to create the best possible experience for our clients.
We are trusted, friendly and professional
Feedback from our clients shows that our trustworthiness and approachability are key to their decision to use Buss Murton. Our expertise, standards and professionalism provide them with the confidence that we will always act in their best interests. We provide clear, intelligible guidance to all our clients whatever their legal needs.
"I have had numerous dealings with Buss Murton over the last 3 years (Family Law department, Wills & Power of Attorney and now Property). All interactions have been professional, friendly and informative. I would have no hesitation in recommending Buss Murton to others."