24th January 2023
The LPA amendment Bill – what it means for you and yours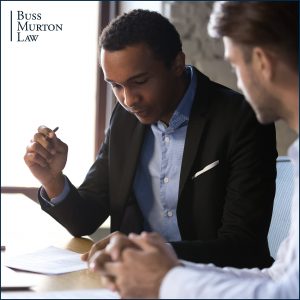 The Bill to reform the law on making lasting powers of attorney (LPAs) in England and Wales has been published and received its second reading in parliament on 9 December 2022.
LPAs are a specific type of power of attorney with a wider scope than ordinary Powers of Attorney. LPAs allow someone to appoint another to act on their behalf after the donor has lost the mental capacity to make their own decisions and give instructions. LPAs can apply to not just financial decisions but health and welfare decisions too.
Powers of attorney generally, and lasting powers of attorney specifically, are incredibly powerful and useful appointments. They allow people to retain control over aspects of their lives, in circumstances where they might not otherwise be able to make decisions or take actions. LPAs, in particular, ensure that people have the opportunity to make provision for a future where they may no longer have the mental capacity to understand what is happening to them and therefore to make decisions about the things they care about.
With the prevalence of dementia increasing and our population ageing, these documents will become ever more important in ensuring that people can continue to live the lives they want to. They will be even more important in protecting people who might otherwise be the target of fraud, scams, and financial abuse.
The Powers of Attorney Bill will allow regulations to provide for making an LPA digitally or on paper, or by a mixture of the two.
As well as authorising digital and mixed digital/paper LPAs, the changes will provide for regulations setting out the required identity checks and ensure that only the donor can apply to register the LPA.
The Office of the Public Guardian (OPG), an existing government agency, will check a person's identification and provide detail on who needs to verify their identity, what documents will be accepted and how they will be checked. Regulations could apply to any person named in the LPA or taking part in the process of applying to register the LPA, which includes the donor, certificate provider, attorneys and replacement attorneys. If the requirements for identification checks are not met, the OPG cannot register the LPA and the application will have to be referred to the England and Wales Court of Protection. That may very well slow down the process at the stage when that is precisely not what donors and their families need and could, of itself, be a reason to use a solicitor or other legal expert to ensure that such issues do not arise, slowing down the registration process.  Without the completion of the registration process, Attorneys cannot take any steps at all, for and on behalf of the donor, who may not be able to make any decisions themselves by this stage.
The OPG will also have to notify the parties when an application to register an LPA is complete and the registration process is starting and will operate a triage system for certain types of objection. The group of people who can lodge an objection will be widened, from what it is at present, to include third parties not named in the LPA. The Bill will also allow new forms of evidence of the LPA to be created and accepted, and for the electronic form of the LPA as registered to be evidence of the LPA.
The Bill will enable chartered legal executives to certify copies of powers of attorney.  That change is long overdue.
However, there are some reasons to be concerned. The Ministry of Justice did not take on board some responses to its public consultation in 2021, including the Law Society of England and Wales' submission, which urged that certification should expressly include consideration of the donor's capacity.
If one chooses to use a solicitor to draft your LPA, then there is an obligation upon that solicitor not just to produce the document, but also to act as certificate provider and to consider, and indeed to document by way of evidence for the future:-
Whether the donor has capacity to make the Lasting Power of Attorney – did the donor understand the nature and effect of the document and what it means for them both now and in the future? That is a complex piece of judging as to whether someone has or does not have mental capacity, which can only be decided by a line of careful and situation-dependent tailored questioning. This is not always self-evident as to what it consists of and is always dependent upon the responses that a particular donor gives.  Your solicitor should have more than their fair share of experience of years' worth of experience in carrying out that judging process.  A friend may simply not pick up on the issues, or know how to answer concerns, or may feel too close to the Attorneys as well as the Donor.
Whether the donor wishes to make this particular LPA appointing this person or persons as his or her Attorney, and, as a side point, whether undue influence or coercion is being used in this particular instance in an undue manner to ensure that this particular LPA is brought into force where in fact the donor may not want it over him or her.
It is for these reasons why asking a solicitor to supervise the making of an LPA can be well worth the cost that that step brings with it.
If this step is omitted, then there is a chance that an LPA is put in place where it does not represent what the donor wants because the persons seeking to control the donor are the only persons involved in assisting the donor with the application, especially if it is an electronic based application.  That may lead to bitter divisions within families and allegations of financial abuse that linger long after the registration may have taken place to poison family relationships.
Whilst using a solicitor is not a guarantee that the making of an LPA is stage-managed not necessarily for the benefit of the donor, it does go a long way to rooting out such efforts and going to the heart of the making of an LPA, which is to ask the donor – 'is this really what you want', and 'have you thought about how this may end up being operated?'
For making of an LPA using Buss Murton Law LLP, please contact:
Edward Walter on 01892 502 320 –  EWalter@bussmurton.co.uk
Amanda Jardine-Viner on 01892 502 348 – AJardine-Viner@bussmurton.co.uk
Jemini Chavda on 01892 502 342 – JChavda@bussmurton.co.uk
Amy Turner-Ives on 01892 502 396  – ATurner-Ives@bussmurton.co.uk
---